The curved-faced dog with a golden heart has found his forever home.
So happy that he found the family he is loved in ❤🏡
Woody, a lovable dog, suffered an injury as a puppy that left him with a slightly deformed and lopsided face due to the bones in his skull not being fully developed. Sadly, his original owners abandoned him after moving out of their home in Tennessee.
Fortunately, a local resident eventually contacted a rescue organization for Woody, and Courtney Bellew from SNARR came to his rescue. After just five days in foster care, Woody has calmed down significantly and is doing well. He is getting all the love and care he needs, and he is happy to be able to run around and enjoy life in a safe and loving home.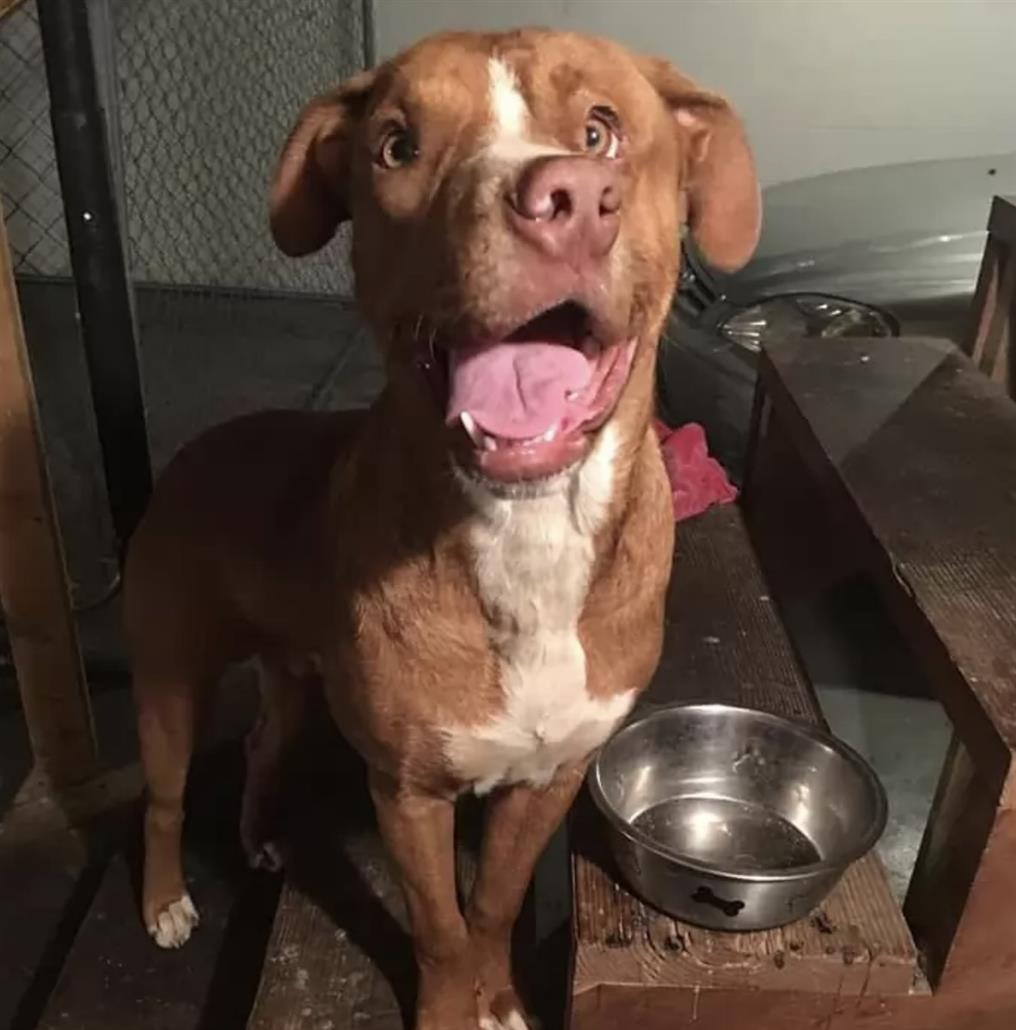 Despite his unique appearance, Woody is a sweet boy who deserves love and affection just like any other dog. We are grateful for the kindhearted people who rescue and care for animals like Woody, giving them a second chance at a happy life.
When Woody finally found his forever home, his sweet personality was just as charming as his unique appearance. He immediately became attached to his new mom, Jamie Bond, and even stayed by her side when she caught a bad fever during their first few days together.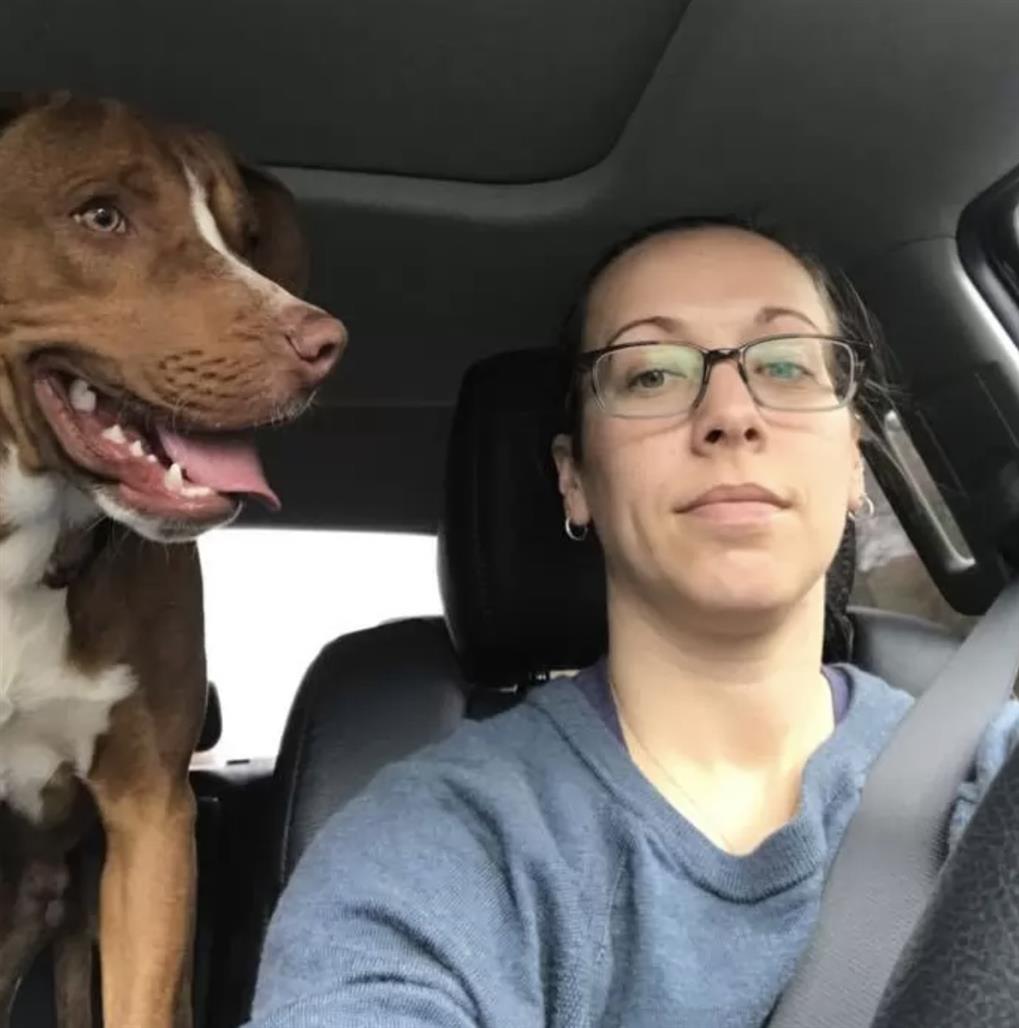 Now, Woody is Jamie's constant companion, always watching over her and making sure she is safe and sound. He loves to curl up on the bed and rest his head on her chest, showing his affection and loyalty.
Woody is a wonderful reminder that we should never judge based on looks, and that every creature is lovable no matter how different they may appear. We are grateful to the family who gave Woody a forever home, and we know that he will give them his love every minute of every day.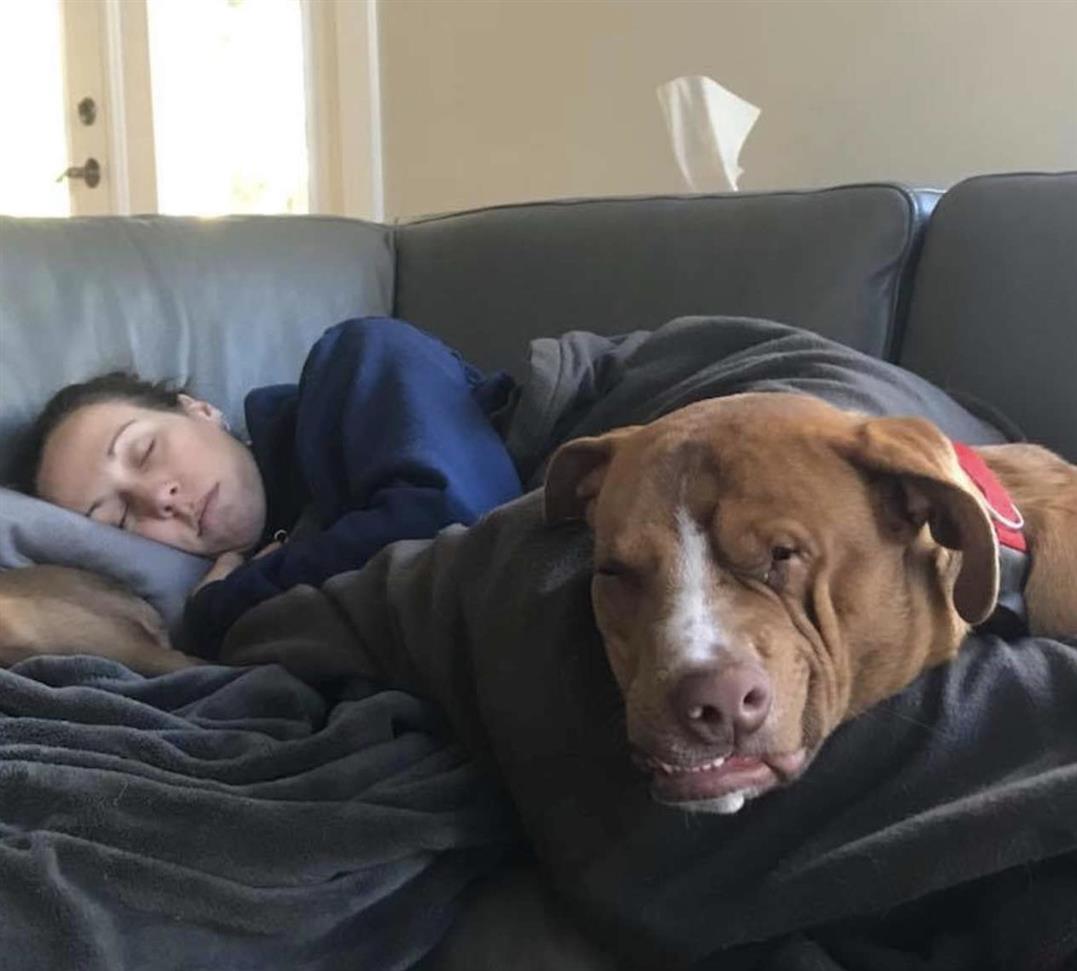 It is heartwarming to see Woody living with a loving family who treat him well and give him plenty of love. He is a beautiful dog, both inside and out, and we are happy to see him thriving in his new home.
God bless you 🙏❤ and for giving him the love he deserves ❤
Spread this good news by sharing this story!❤️