Little girl can't stop crying tears of joy when her lost Dog is finally found
What a beautiful reunion for them. He will love you forever. ❤️
Max the dog was missing from his San Antonio home for nearly two months, causing his family to worry that they may never see him again. However, their worries were put to rest when they received a call from Deputy Perez of the Bexar County Sheriff's Office.
Deputy Perez had found a dog wandering aimlessly in the neighborhood and recognized Max from the lost dog flyers at the station. He immediately contacted the family with the good news, and they were thrilled to be reunited with their beloved pet.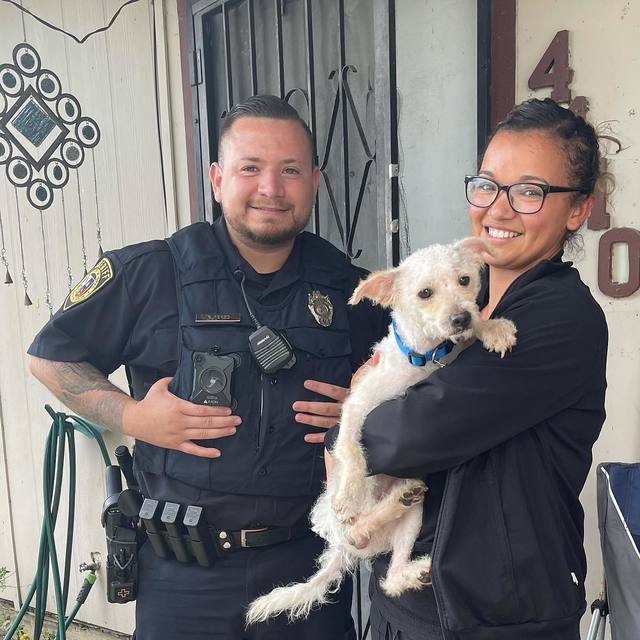 During the reunion, two little girls were especially excited to have Max back home. One of them was overcome with tears of joy as she held onto Max tightly. It was truly a heartwarming moment for the family and for Deputy Perez who helped to bring Max back to his loving home.
Thanks to the anonymous caller who spotted Max and Deputy Perez who recognized him and brought him home, Max is now safe and sound back at home with his family. The children's happy faces during the reunion show just how overjoyed they were to have Max back.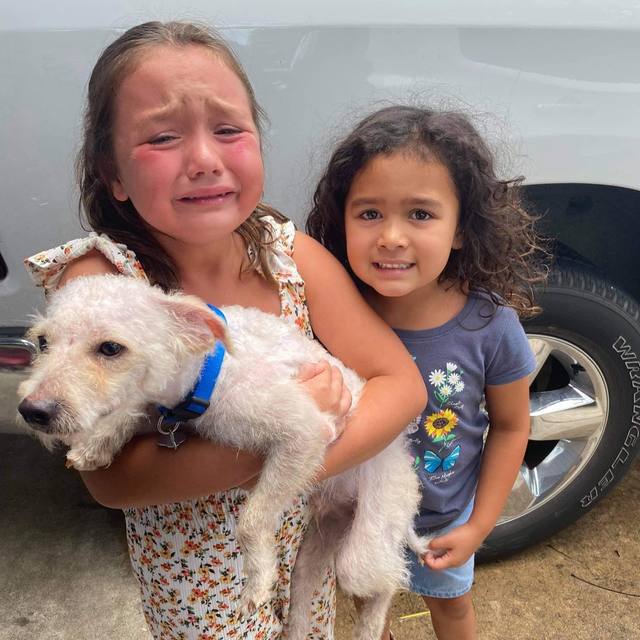 We are thrilled for this little girl who has been reunited with her precious dog. It's heartwarming to see them together again. We also want to express our gratitude to those who found Max and returned him to his family. Your kindness and help are truly appreciated.
This is a wonderful and precious time for Max and his owner. We hope they have a beautiful life together from now on.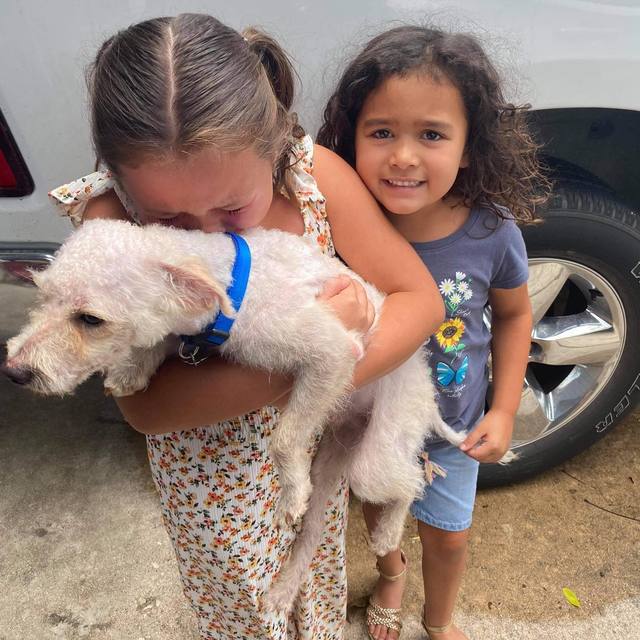 To the little girl who couldn't stop crying tears of joy, please know that Max is now home and safe. Don't cry, sweetheart.
We are happy for Max and his family, and we agree that it's a beautiful feeling to be reunited with a beloved pet. May God bless them all.
Please SHARE this with your friends and family!❤️