Baby elephant has a funny time bathing in the tub for the first time
Baby elephants are some of the most adorable animals around.
They're just so cute and floppy, and it's adorable to watch them play. It's also sweet to see them taking a bath — as this video of Baby Chaba makes clear. Sweet Chaba lives in Elephant Nature Park in Thailand, and in this video, it's time for her first-ever bath.
The video has been seen over 3 million times and it's easy to see why.
There is something truly magical and joyous about this baby elephant discovering something new. Her mama's watchful eyes are always present to make sure this tiny bundle is ok.
The video shows baby Chaba thoroughly enjoying this new experience.
You can almost see a smile on Chaba's little face as she dunks it underwater again and again. Her tiny trunk joyfully splashes in the water like a human toddler.
Chaba is loving life and the world loves her.
She may not be the most graceful in exiting the tub, but she is absolutely the most adorable. Chaba heads back over to mom to tell her how much fun she's having.
It's time for more trunk splashing and some water sprays that don't go as planned. This baby is bound and determined to get back into her super-fun tub. One foot over, then the next… and then a little misstep.
Baby Chaba falls out of the tub and if there were awards for 'most precious tumble out of a tub,' she would win every single one.
Her fall doesn't seem to bother her in the slightest, but she does go to mom for a little comfort before returning to the tub.
The mother elephant seems preoccupied with a snack so back to the tub Chaba goes.
Once the video was uploaded to YouTube, the world fell in love with baby Chaba.
"In a world full of hate and nastiness, this is the sweetest thing I've seen today. Thank you!" – Lillian C
Another person added:
"when she tried to drink and the water just squirted next to her face im literally in tears i love her so much" – Kai Apparent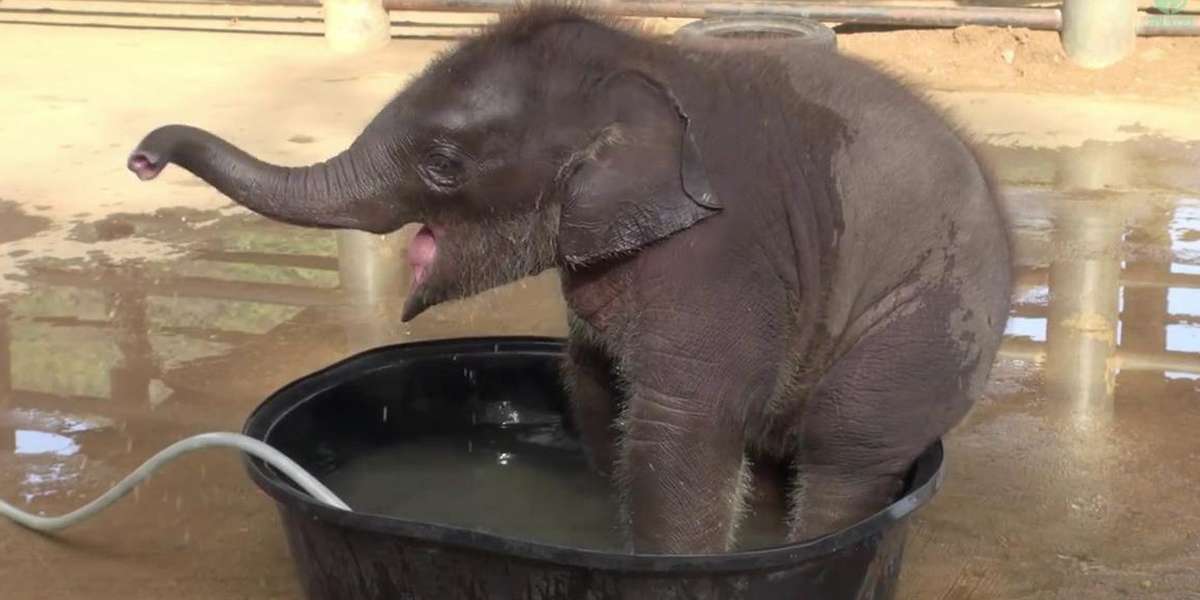 A third person said:
"Literally LOL'd watching her trying to figure out how on earth to put her butt in such a contraption! Sweetness overload!!!" – orangeblossom007
The Save Elephant Foundation is responsible for taking care of baby Chaba and the other elephants in need.
The Foundation is dedicated to protecting the Asian elephant at their Elephant Nature Park.
'The Foundation provides a home for rescued elephants and offers advice, office-based resources, and funding to all the projects under the Foundation's umbrella." – Save Elephant Foundation
We love getting to see Chaba have a great time in the bath, and it's also wonderful to know a good foundation is looking out for her. What a cutie.
Check out Chaba splashing around in the bath in the video below!
Please SHARE this with your friends and family.