Dying Puppy Rescued From Roadside Makes Amazing Recovery At Chimp Sanctuary
She saw the puppy lying in the dirt…what follows brought tears to our eyes.
A sick and starving puppy went from rags to riches after being spotted on the side of a road. Jenny Desmond was driving through a remote village in Liberia when she spotted the dying puppy.
She knew she would not survive and would likely die within a day or two.
Desmond quickly and expertly negotiated the pup's rescue and brought her back to the chimpanzee sanctuary she and her husband run. They rescue chimps from the exotic pet trade and work to protect Liberia's remaining wild chimps in their natural habitat.
Despite her focus on rescuing chimps, Desmond has rescued all sorts of animals. As one of the staff at her sanctuary says, Desmond has saved everything from chickens to grasshoppers.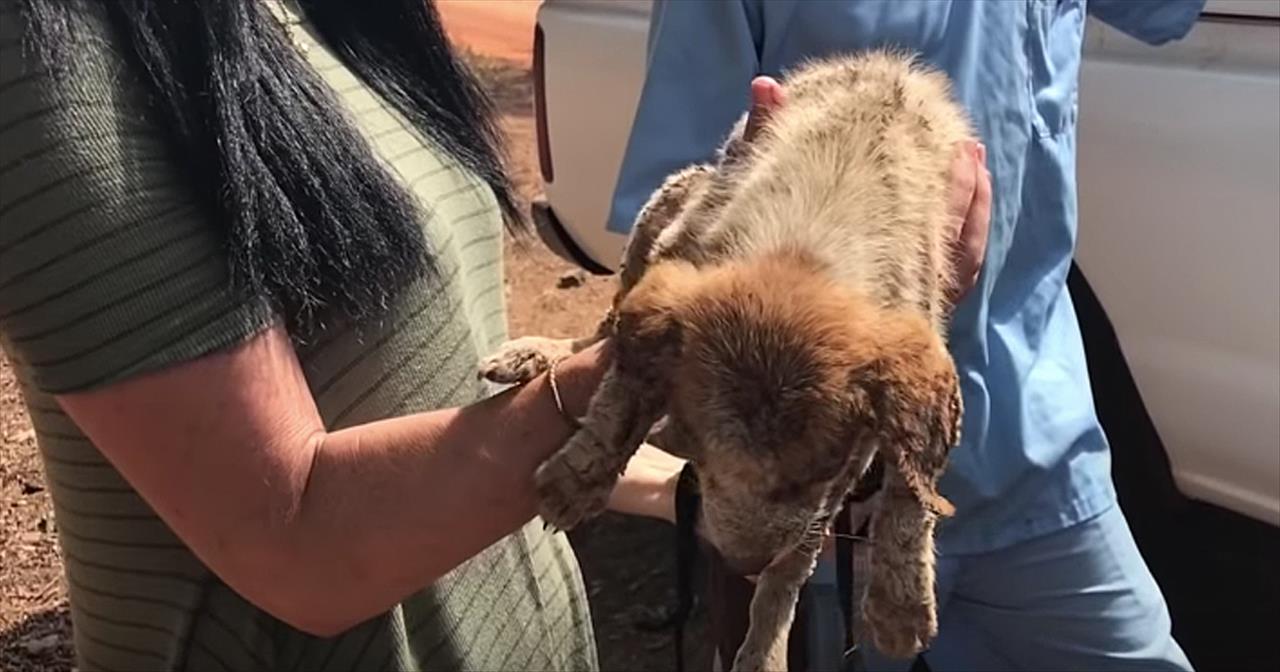 The poor puppy she saved was no exception. Thankfully Desmond's husband, Jim, is a veterinarian and began treating the pup they named Snafu.
Snafu had to wear a cone so she would not pick at her wounds.
The rescued chimps made sure to give her cuddles.
After several months of care, Snafu grew strong and healthy and Desmond arranged for Snafu to have a fantastic forever home in the United States. Watch the video to see where Snafu ended up and how wonderful she looks all grown up.
To learn more about and support Jenny's extraordinary work rescuing animals in Liberia, please visit: Liberia Chimpanzee Rescue.