Dog's Left Behind When Family Moves But Then She Becomes Someone Else's Princess
The family who moved away and left the dog to fend for herself, but some heroes stepped in to rescue her!
You've surely heard the saying "One man's trash is another man's treasure." Well, that couldn't be more true than it is in the story below.
A little dog was left behind when her family moved away, but she would become someone else's princess. And it's all thanks to a kind neighbor and Hope For Paws!
Hope For Paws received word of an abandoned dog in need and set out. The neighbor of the family who moved away and left the dog to fend for herself was able to catch the nervous pooch and tie her to the porch keeping her from running away. He gave her food and water, but she wouldn't let him touch her.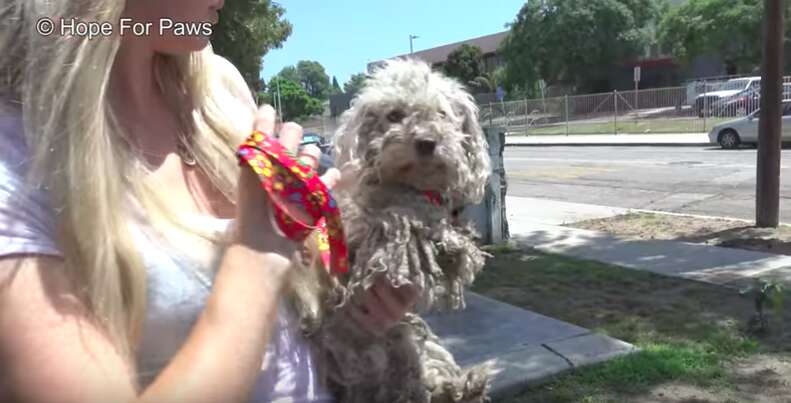 But today, everything would change. The dog finally surrendered to the man and the rescuers like she knew her day had come. They took Kona back to the hospital for a bath and checkup.
Kona was exhausted after everything she'd been through and just lied there calmly during her haircut. This was only the beginning of her transformation into a princess. The next step was a forever home.
And that didn't take long! All clean and healthy but still a little shy, Kona was adopted just a few weeks later. She's with the perfect family who'd never even think about leaving her behind! ?