Rescue Puppy Featured In Betty White Oscar Tribute Adopted By John Travolta's Son
On a night of winners and losers, we think Mac N Cheese is the biggest winner of all!
A tribute to Betty White at the 94th Academy Awards on Sunday ended in the paw-fect way with a rescue puppy finding a forever home.
Betty White will always be remembered for her love of animals and her iconic roles over the years. Fellow actress, Jamie Lee Curtis, took to the stage to honor her friend while holding a rescue puppy named Mac N Cheese.
"Oh, Betty. We love you so. We miss you. The animals miss you more. They know how much you loved them. I'm very happy we were able to honor YOU AND give the world a tiny glimpse into the power of the face of a little rescue puppy who is just looking for love and family and safety and warmth. Thank you for being a friend to all of us and all of them and thank you to @pawworks and @theacademy for creating THIS moment," Curtis posted on Instagram.
The sweet pup stole everyone's heart and by Monday already had a loving home. She was adopted by John Travolta's 11-year-old son, Ben.
John Travolta posted the happy news on Instagram and wrote, "Ben adopted this dog from last nights Oscar tribute to Betty White. Thank you @curtisleejamie & @pawworks."
Thousands thanked the young boy for adopting and Michelle Pfeiffer wrote, "Aw..lucky boy. Lucky dog. ❤️"
Jamie Lee Curtis was thrilled by the news and posted a photo of the Pulp Fiction actor holding the puppy backstage.
She congratulated the family on their new addition and called it, "A MAGICAL ending to the story from last night." She went on to praise the rescue, Paw Works, and all the other animal rescues out there.
"It is an emotional end and a perfect tribute to Betty White and it shines a light and AMPLIFIES the message that heroes who, like Betty, and Chad from @pawworks and Nancy from @perfect_pet_rescue and the team at @maedayrescue and the hundreds of thousands of other rescues, who love and support ANIMALS, that rescuing animals and offering them shelter from the storm of life and a warm and loving home is one of life's most important actions we humans can take!"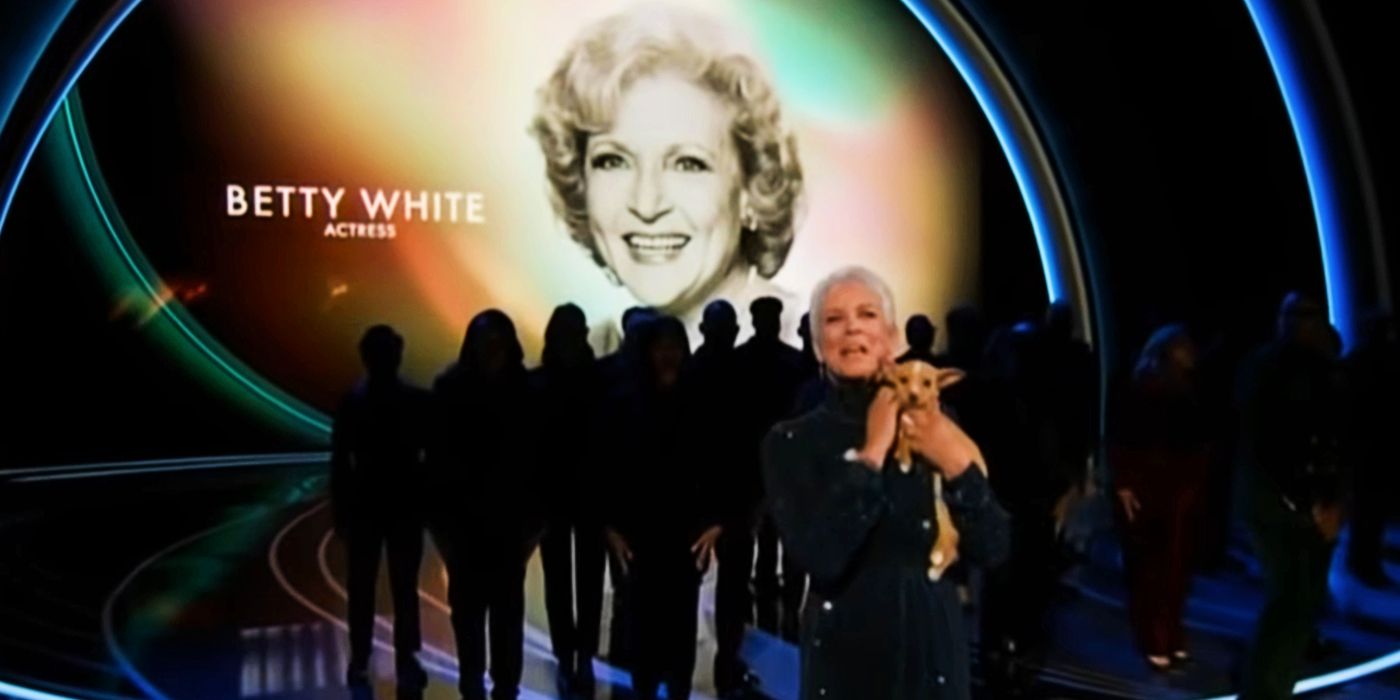 The rescue summed up the night perfectly. wrote, "On a night of winners and losers, we think Mac N Cheese is the biggest winner of all! We know @bettymwhite was shining down last night. Happy life little lady 🐾🐾".
There are countless dogs and cats waiting in shelters around the country for a loving home, so please adopt don't shop!
Follow Paw Works on Instagram to see more adorable puppies and dogs looking for forever homes.