Man finds his stolen dog while looking to adopt a new shelter dog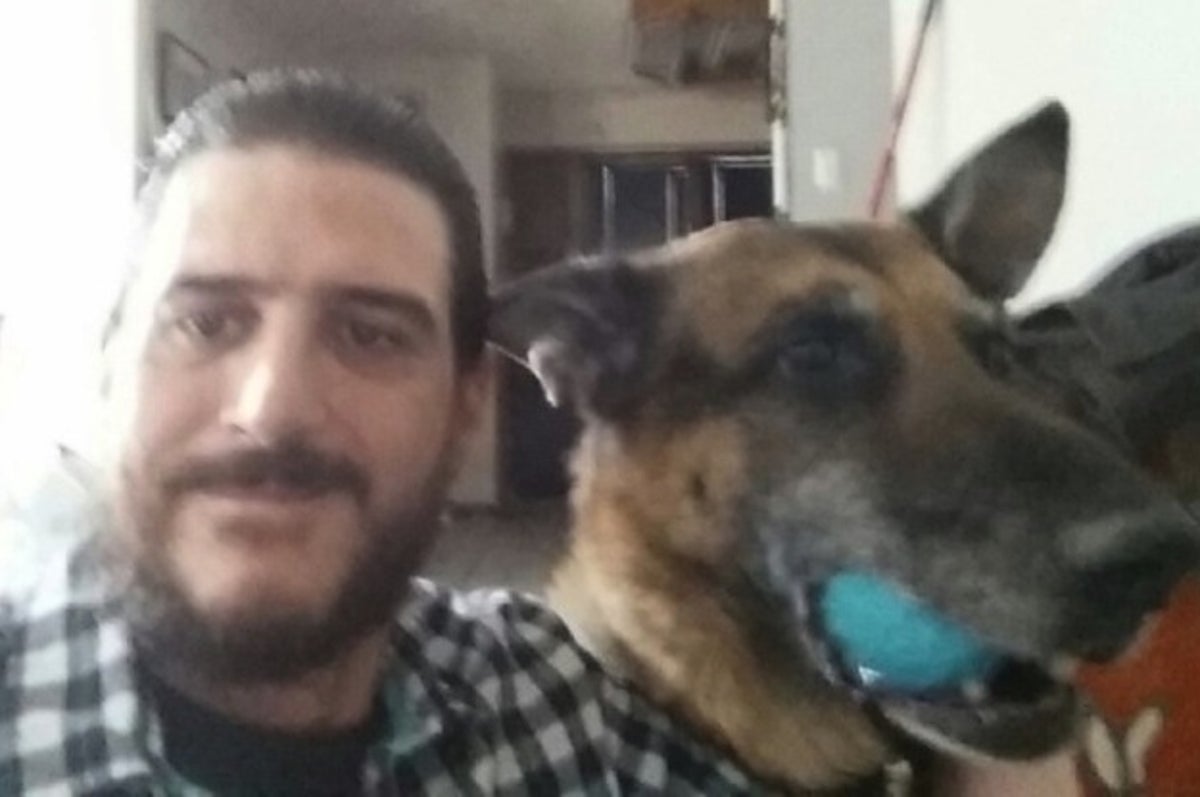 After 18 long months of searching for his stolen dog, he decided to adopt another dog. Then this happened. He's calling this the miracle of his life…
Tears came to my eyes when I read about this man's remarkable reunion with his dog. It was a year and a half after Dozer, Richard Brower's beloved German Shepherd was stolen from him, that Richard had finally decided he had to move on.
As heartbreaking as the decision was to make, he felt it was time to accept his best friend was gone for good. Richard lives in Alberta, Canada. He began searching for a new dog to adopt but he had no way of knowing at the time that opening his heart to getting another dog turned out to be a miracle in disguise!
Richard went online to Claresholm Rescue Society's website to search for a new dog, only to see a photo of Dozer staring right back at him!
"It was the first post that came up, and Dozer was just staring me back in the face, looking pretty much like he did 18 months before, Richard described to CBC News. "And my heart just kind of sank and I started shaking."
He immediately called the shelter and arranged for his father to stop by as he would be driving by the shelter that very day.
The moment Dozer saw Richard's father, he went nuts. But Richard wanted to be certain and had instructed his dad to snap his fingers when he saw Dozer as a test to determine it was indeed, Dozer. The dog immediately went to his father's right-hand side and sat down. Everyone was elated and Richard and his dad broke down into tears.
It was the reunion everyone had hoped for!
Richard's terrible ordeal began 18-months ago when Dozer was stolen from his locked backyard. Richard and his friends searched everywhere for Dozer, but the dog had vanished.
Flash forward and Dozer was found wandering on a farm just two hours away from where Richard lives. A Good Samaritan noticed he was friendly and brought him to Claresholm Rescue Society. No one knows how he got there or who stole him, but it appears that Dozer was cared for in his time away.
Dozer had been at the shelter for a month when Richard saw his picture.
Richard said Dozer is 10 years old now and although he's sad they lost nearly two years together, he said he is very happy to have his best buddy back.
The day Dozer came home was an emotional one for everyone.
"It was just amazing when he got home. As soon as he got on the block, dad said his tail started wagging, and as soon as he pulled into the driveway I opened the door and he just flew right in and buried his head in my armpit and just started whining like a baby," Richard told the Canadian broadcaster.
"Friends of mine, I mean, I have friends, we go out riding bikes together, some pretty big tough guys, and they were just bawling their heads off when they found out about Dozer."
I know I'd be crying too!
Share this amazing family reunion with your friends and family!